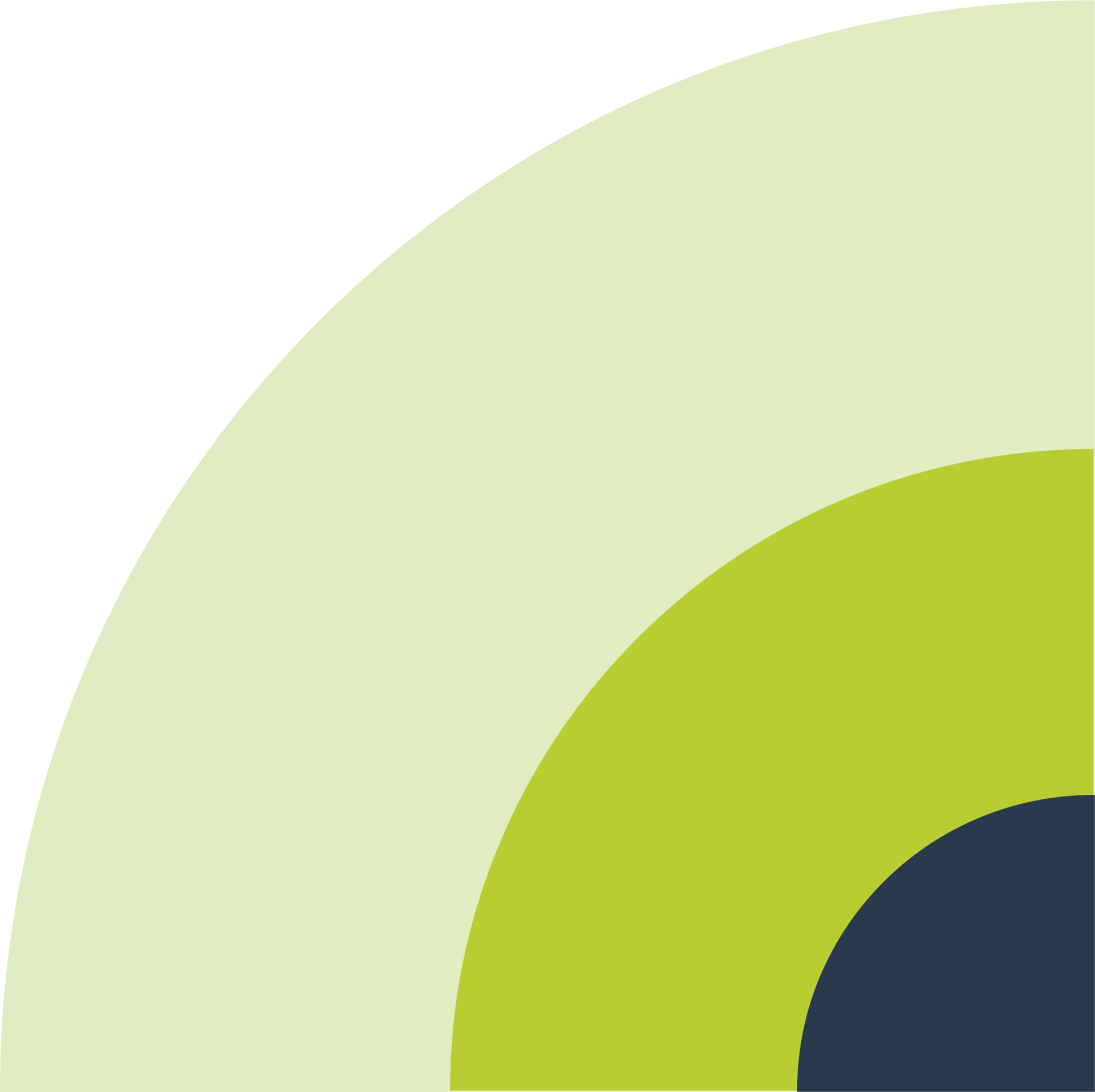 Inclusive and Innovative Services
QPP acknowledges the importance of listening to the diverse voices of PLHIV to help shape the development, implementation and evaluation of our prevention, treatment and support programs. While QPP has implemented community engagement initiatives in the past, QPP felt it was time to embark upon a significant community engagement survey to assess how well we are engaging with the diverse community of people with HIV across the state. In 2021 QPP engaged QThink Consulting to design the QPP Engagement Survey (QPPES) that sought to capture the perspectives of PLHIV in Queensland.
This project focused on the range and quality of positive people's engagement with QPP programs and services. The project also included a quality of life tool (i.e. PozQol) to gain further insights into the social, functional, psychological and physical health needs of PLHIV across the state. The project collected over 170 survey responses representing more than a dozen priority groups and communities. Nine qualitative interviews were also undertaken with a small sample to gain deeper insights into community perspectives. A project report including key findings and recommendations has been developed and soon to be released.
Key findings include:
Most PLHIV in Queensland believe that QPP generally involves community members in its work; advocates for a diversity of PLHIV; values their lived experience, works to empower community members; and brings positive people together.

PLHIV in Queensland report a generally good quality of life compared to national averages.
However, inquiring into agency engagement also revealed that positive people in Queensland:
Who are women, heterosexual or regionally located find overall agency engagement and service options could be improved.
Want expanded social support, peer networking and educational programs.
Report lower-than-average quality of life concerning their relationships and sense of belonging.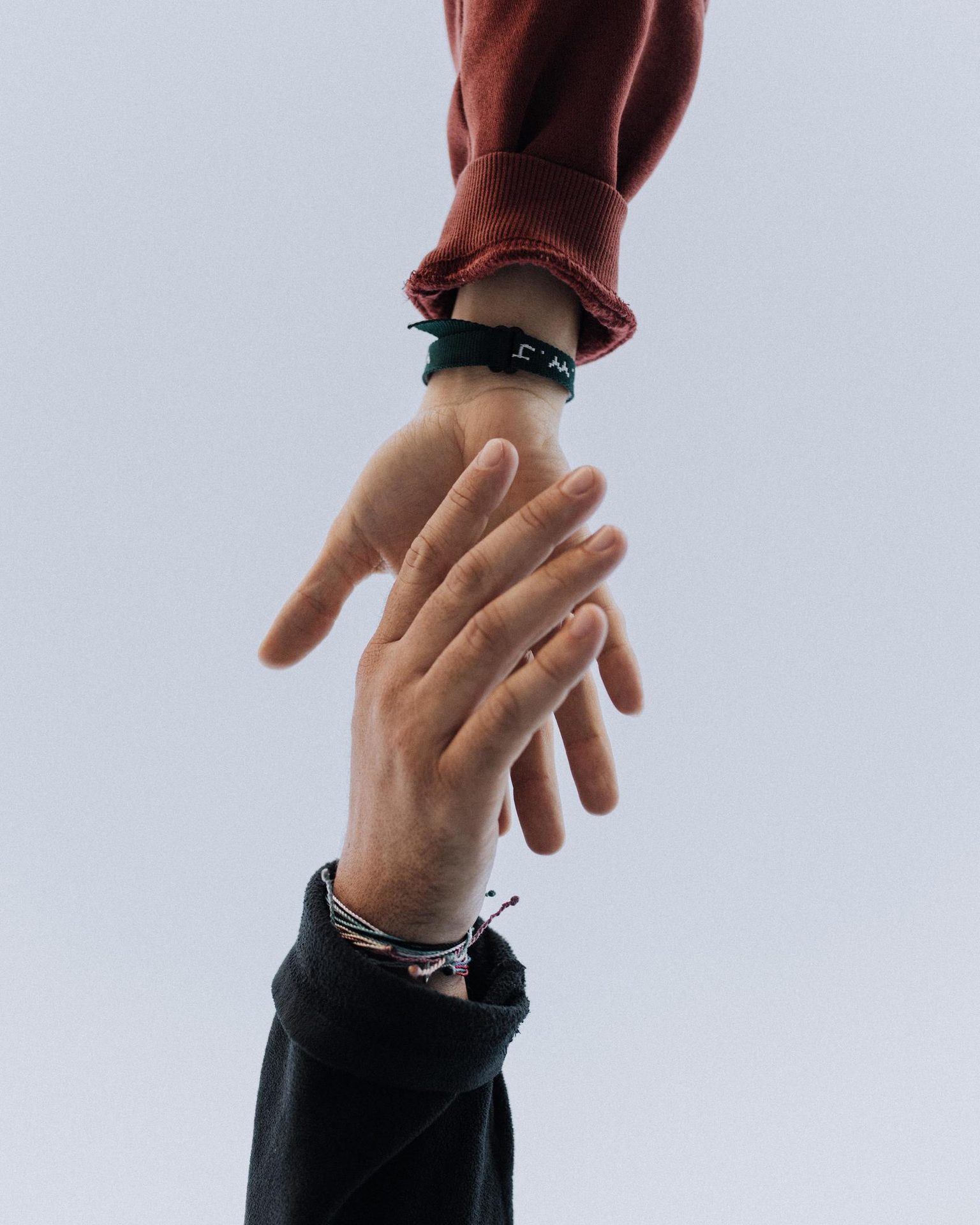 The findings and recommendations of the QPPES report provide invaluable insight and will help inform QPP's strategic and operational planning and service delivery priorities to ensure they align with community needs. On the basis on the eight recommendations QPP has developed a draft implementation plan. QPP will consult with the Community Advisory Group (CAG) and other PLHIV representative groups to discuss the report recommendations and draft implementation plan help inform service development and ensure that services align with community needs. QPP will provide updated information on the actions and progress in relation to each of the recommendations detailed in the report. It is important to QPP that community are informed of progress and that we remain transparent and accountable. We want you to know your voices have been heard
QPP would like to thank the many people in our community who took the time to provide survey responses or participate in interviews. QPP would also like to extend our appreciation to Brent Allan and Joshua Badge from Qthink Consulting for implement QPP's engagement project.
Reconciliation Action Plan – Reflect
With this understanding, QPP is committed to working towards becoming a reconciled, just and equitable Australia and eliminating the gaps between Aboriginal and Torres Strait peoples and non-Indigenous peoples.
The RAP is an ongoing commitment to structural, professional and personal change for reconciliation. In view of this recognition, throughout the stages of the RAP, QPP is committing to review the potential barriers for Aboriginal and Torres Strait Islander communities in accessing our services and employment. This will require a critique of all relevant policy, systems and processes.
Currently, QPP is embarking on the Reflect stage of a RAP. This is a process of 12 -18 months.
We have a working group with representation across the organisation. This includes the board, leadership team and all teams within QPP on the RAP Working Group (RAPWG). This is to ensure change is sustained and integrated across all levels of the organisation.
QPP has commissioned an artist, Nigooli to undertake the artwork for the QPP RAP.
Nigooli is a Wuthathi woman and gifted painter. Her family heritage on her grandmother's side is from Shelburn Bay Cape York Peninsula and from her grandfather's side from Darnley Island in the Torres Strait Islands. She lives with her family in Meanjin. Nicky possesses a natural strength in her desire to paint and the themes within her work reflect culture, spirituality and life experiences. Nigooli Designs is a unique and dynamic fusion of traditional and contemporary themes, often encompassing the spirit of saltwater and deep ocean themes and reflections upon culture and life as taught to her by her grandfather.
QPP has committed to the process of implementing a Reconciliation Action Plan (RAP) as part of our strategic vision and as an acknowledgement that for Aboriginal and Torres Strait Islander peoples, Australia's colonial history is characterised by devastating land dispossession, violence, societal and systemic racism.
Parliamentary Inquiry Into Social Isolation and Loneliness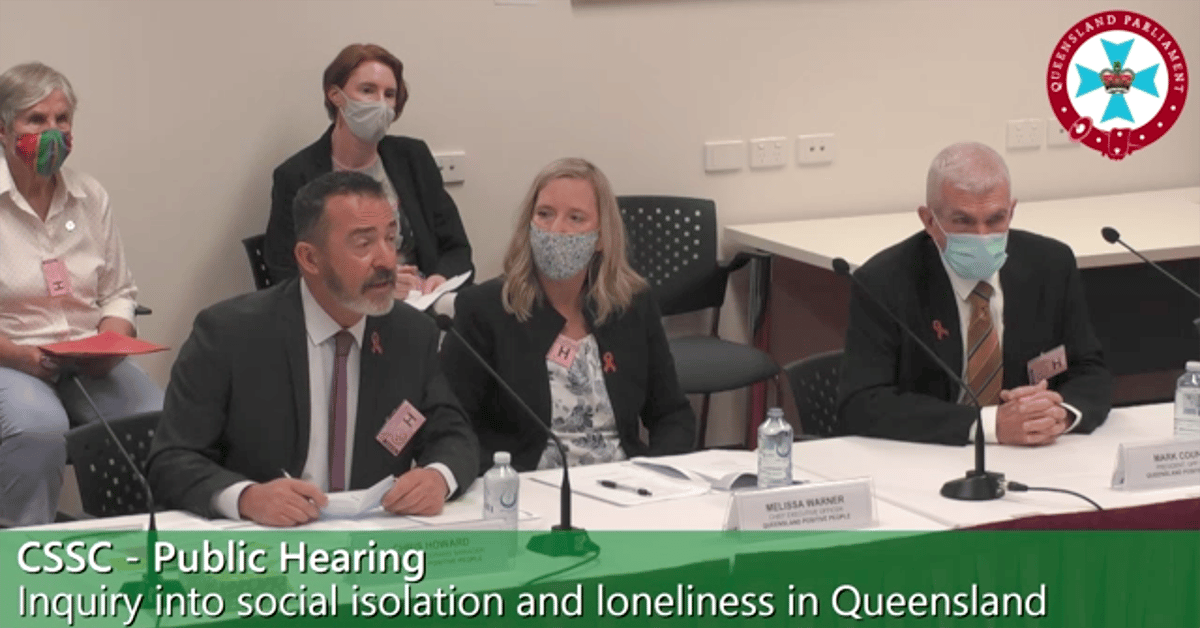 After meeting with the Minister for Communities and Housing in mid-2021, QPP prioritised making a submission to the Queensland Parliamentary Inquiry on Social Isolation and Loneliness.
The submission was made with letters of support from both NAPWHA and UQ. QPP are proud to announce that the submission was overwhelmingly and positively accepted by the Commission. On Monday 13 September, QPP attended as a witness to the public hearing and was represented by Mark Counter, Melissa Warner and Chris Howard.
Government are analysing and considering the 14 recommendations and a final response to the report was provided to the Legislative Assembly in June 2022 as required by the Act.
We need you!
We rely on our members for engagement and feedback to assist in the planning and development of appropriate services.
Our members are vital to this process, and this year, we aim to increase our member numbers to ensure that we are effectively reaching new audiences. We want to be challenged and embrace new perspectives and we want to continue to grow into an increasingly diverse and connected organisation.
Joining QPP as a member might just be one of the most rewarding and valuable decisions you make. Anyone, regardless of their HIV status, can join us.
There are two types of FREE membership:
Ordinary – people living with HIV
Associate – allies and associates of people living with HIV
As a person living with HIV and an Ordinary member, you will gain additional benefits such as:
Gain voting rights at our annual general meeting
Attain eligibility to be a sitting board member of QPP
Be kept informed on all the latest national and international news about HIV
Have more opportunities to meet and connect with other PLHIV and much more.
To become a member, just give us a quick call on 1800 636 241, or email us at memberservices@qpp.org.au and ask for a membership form to be sent to you today.