In the latter half of the 2021/2022 financial year, a grant for $50,000 was awarded to QPP through the ViiV community grants round, for a project titled 'Digital Health Connect'. This project is a peer-based and will deliver digital health literacy workshops to geographically dispersed people with HIV (PWHIV) across Queensland.
The primary aim of the project is to improve the digital health literacy of PWHIV through the delivery of in-person group-based workshops and individually tailored support.
Education and support will assist participants to build their skills, knowledge, and confidence in using digital technology to improve their ability to source reputable health information and increase their engagement with Health Care Providers (HCP's) utilising telehealth. The project will also build participants skills to utilise platforms that foster social connection and create a sense of belonging.
The project will be led by two Peer Navigators (PN's) and will leverage QPP's well established and reputable peer navigation program. Peer Navigator will develop digital literacy workshop content based on the Commonwealth Government's initiative 'Be Connected' through a co-design process with QPP's Community Advisory Group.
Eight workshops will be co-facilitated by PN's and will focus on skill-based development within a communal context, thereby cultivating engagement with peers and the HIV positive community and creating social and support networks. Tailored and individualised support will be provided to participants who experience barriers to support engagement.
Earlier this year, QPP submitted a project proposal for a peer-led and facilitated initiative called the 'Positive Self-Management Program' (PSMP) which aimed to encourage new behaviours and skills to allow PLHIV to manage their health, participate in their local community and broaden their employment opportunities. The PSMP is an evidenced-based intervention developed by Stanford University specifically for PLHIV to build confidence and maintain active lives. Unfortunately, this proposal was not funded and could not be delivered this year. However, it will be revisited in the near future as other sources of funding are investigated.
Legal Clinics and HIV and the Law Webinars
This year, QPP have reconnected with the Positive Life Development Institute (PLDI) Fund opportunities for Queensland PLHIV to attend course and strengthen post training pathways of opportunity Queensland PLDI workshop planned for later in the year. Applications will be opening in September.
At QPP, we aim to empower our community through enhancing their skills and assisting them to access appropriate supports.

Our teams provide tailored support to our clients on an idividual level as well as through different projects and programs run throughout the year.
Positive Self-management Program Proposal
QPP Digital Health Connect participants will be provided with a laptop or computer to enable participation in the workshops. Eligible Digital Health Connect participants will be keep these computers after graduation from the workshop to support ongoing digital literacy development and participation in monthly online meetings.
The project will be integrated into QPP's suite of peer services for ongoing implementation beyond the life of the project grant and content developed and other resources will be offered to NAPWHA and other HIV organisations to support PWHIV across Australia for adaption to their jurisdictions.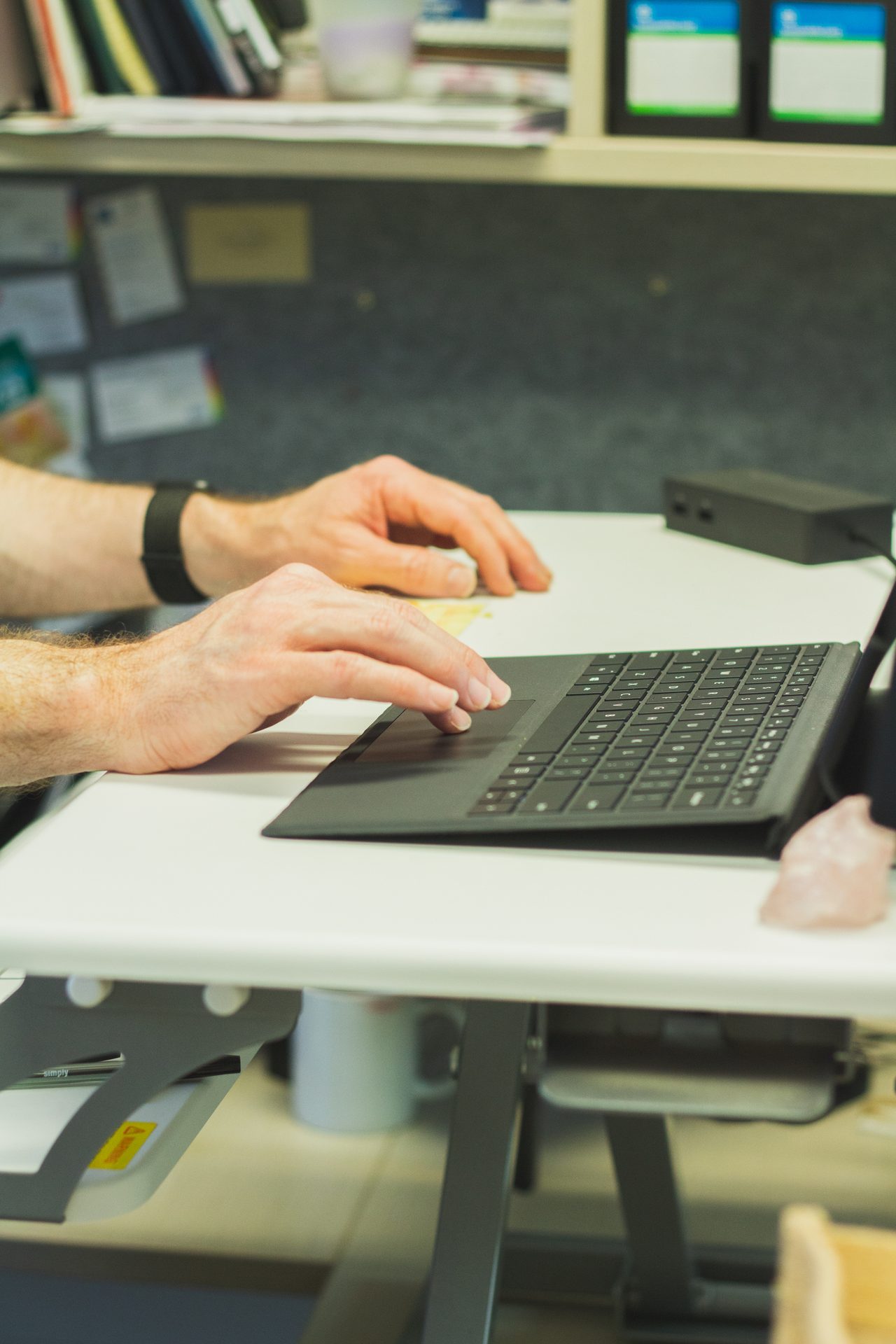 This year, the QPP and HIV/AIDS Legal Centre's partnership continued to grow with additional projects being conducted. Some of these projects were legal literacy workshops, a legal clinic for PLHIV and QPP staff education and training.
This year saw delivery of 2 full-day legal clinics: 1 in-person at the QPP Manilla Street office and 1 virtual. The face-to-face clinic was well-subscribed, with the provision of on-the-spot legal advice to 5 QPLHIV. Each appointment was followed up with written advice and information.
Additionally, HALC delivered 1 evening webinar on Legal Issues Facing QPLHIV, with a focus on immigration law, followed by a question-and-answer session which reflected those attendees needed HIV-specific immigration advice tailored to their circumstances.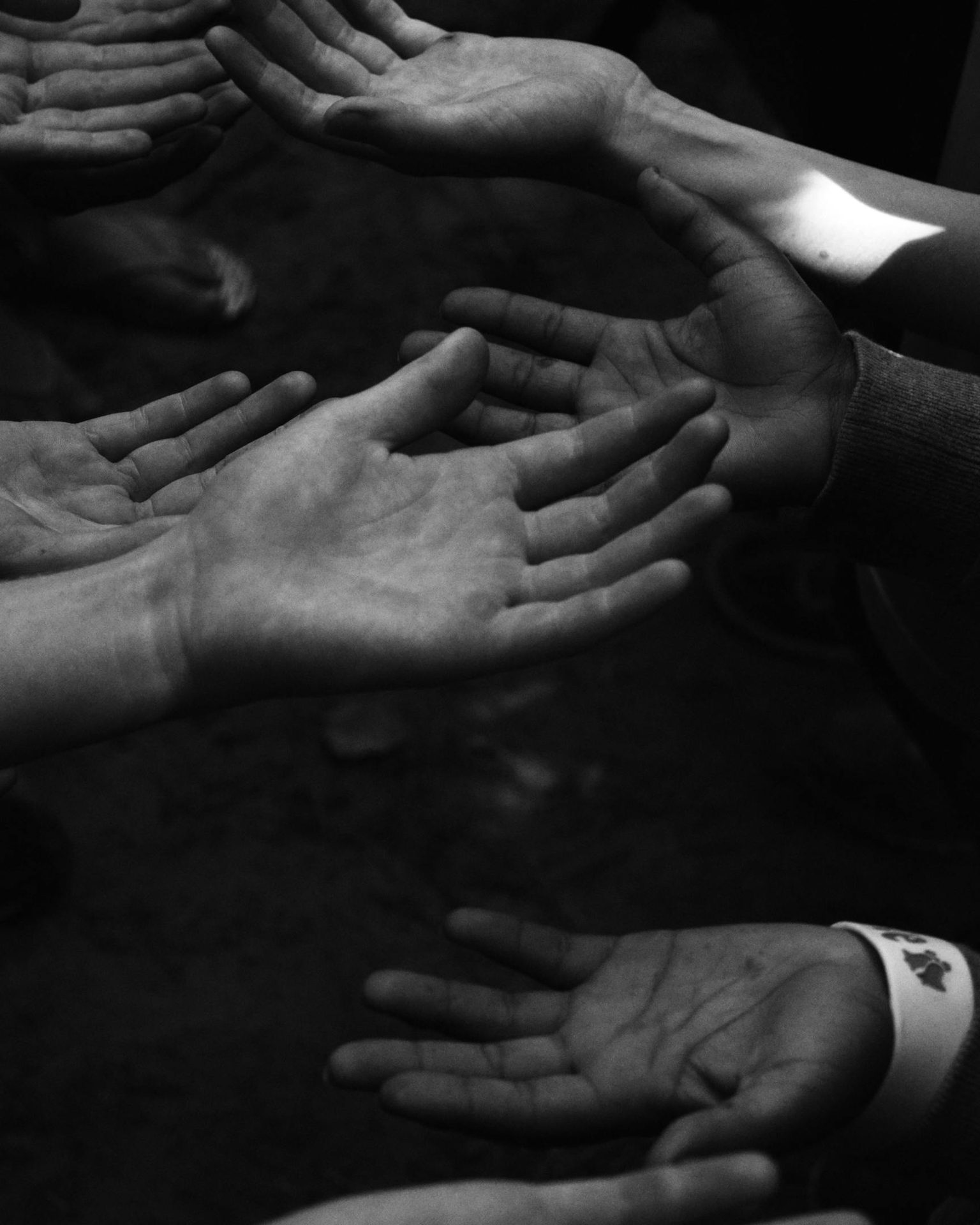 "Participating with QPP's CAG this year has been a great opportunity to reconnect with other positive people and to continue to 'live the journey' as a positive person. Having been diagnosed over 30 years ago, it is only natural (in my opinion and experience) to at times need to draw close and engage, yet other times just getting on with one's life is the priority. Recent events with the COVID-19 pandemic reminded me to be my own health-advocate first and foremost, and to finally make amends to deal with my own diagnosis and self-stigma. And so here I find myself…. still here, but getting much older and still learning and relearning what being positive means in my life, and to what it may mean for others too."
QPP Community Advisory Group
As a peer-based organisation, QPP centres positive voices and values the importance of the lived experience of HIV. Everything we do is underpinned by the principles of meaningful involvement of people with HIV (MIPA).
MIPA principles recognise that PLHIV are integral and central to the HIV response. MIPA values PLHIV as a resource providing lived experience and knowledge to help inform the design, implementation, and evaluation of programs and services.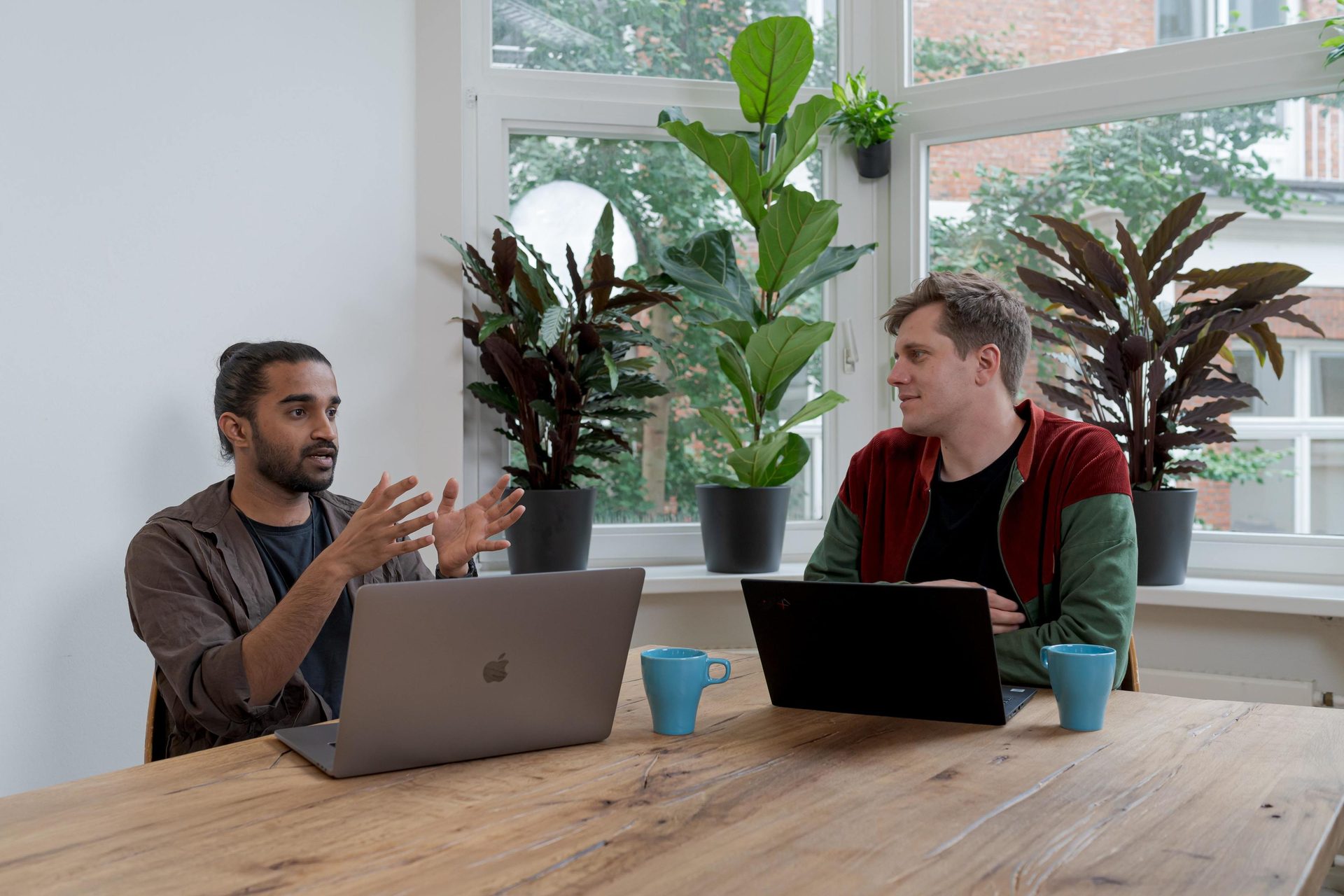 In recognition of MIPA and the need to engage with Queensland PLHIV communities, QPP established a Community Advisory Group (CAG). The CAG seeks to engage with the diverse PLHIV across Queensland and provide a platform for individual and collective voices. The CAG assists QPP to identify current and emerging community needs and informs its strategic priorities in service delivery, advocacy, health education, and information.
In the last 12 months:
Discussion and building of funding submission for the relaunch of the Queensland Positive Speakers Bureau
Discussed the benefits of a private opt in QPP Facebook page for community to connect
Reviewed Peer Navigation modules
Provided discussion on the benefits of production "info brochures"
Provided advice on QPP and NAPWHAs submission into the review of the anti-discrimination act in Queensland
The CAG sent a member to be community representative on the board.
The CAG also welcomed 2 new members
Multicultural Social Group's Museum Tour
The Multicultural Social Group meets once every month and brings together PLHIV from all walks of life. On Saturday 18th June the group met to take part in a museum tour to learn more about reconciliation.
There were a total of 8 attendees for this event and the group joined in a First Nations artist tour which included a visit of the Legacy: Reflections on Mabo exhibit and artworks at Queensland Gallery of Modern Art.
Some of the Indigenous artwork included:
Tow Row by Judy Watson – referencing woven nets used by Aboriginal people of the area, acknowledging the traditional owners of the site and their everyday fishing activities on the river and local saltwater waterway.
MAIWAR Yunggulba by Megan Cope – recreation of a sense of place and identity by overlaying topographical military maps with Aboriginal place names revealing alternative historical narratives.
Kurilpa Country by Lilla Watson – reflection of Indigenous perception of the relationship between its land and its people.
Coolamon by Laurie Nilsen – beautifully carved, extra-long coolamon used to catch rain, which is displayed in the Talking Circle in kuril dhagun.
The group also enjoyed other activities happening that day including partaking an Indigenous opening ritual ceremony and art workshops which were all part of the Queensland State Library's 120th founding anniversary entitled 'Your Story is Our Story'. The First Nations artist tour was facilitated by The Black Card in partnership with the state library.
Feedback from the Multicultural Social Group members was extremely positive about this event – especially from newly arrived members, as this was the first time learning about First Nations history, art and literature.
New QPP Social Groups:
The Sunshine Coast Social Group has been re-established at the Maroochydore Neighbourhood Centre. The first gathering is scheduled for May.
The Gold Coast Social Group is also recommencing in the near future.
A QPP Women's Group is planned for the near future. A consultation meeting with women was conducted in May to identify the needs of this population. This was lead by a female PN with the support of Melissa.
QPP would like to thank our social group coordinators and peer navigators for their support in facilitating in-person and online social groups: Jason, Garth, Glenn, Lara, Simeon, Max, Wirthlin, and Jane.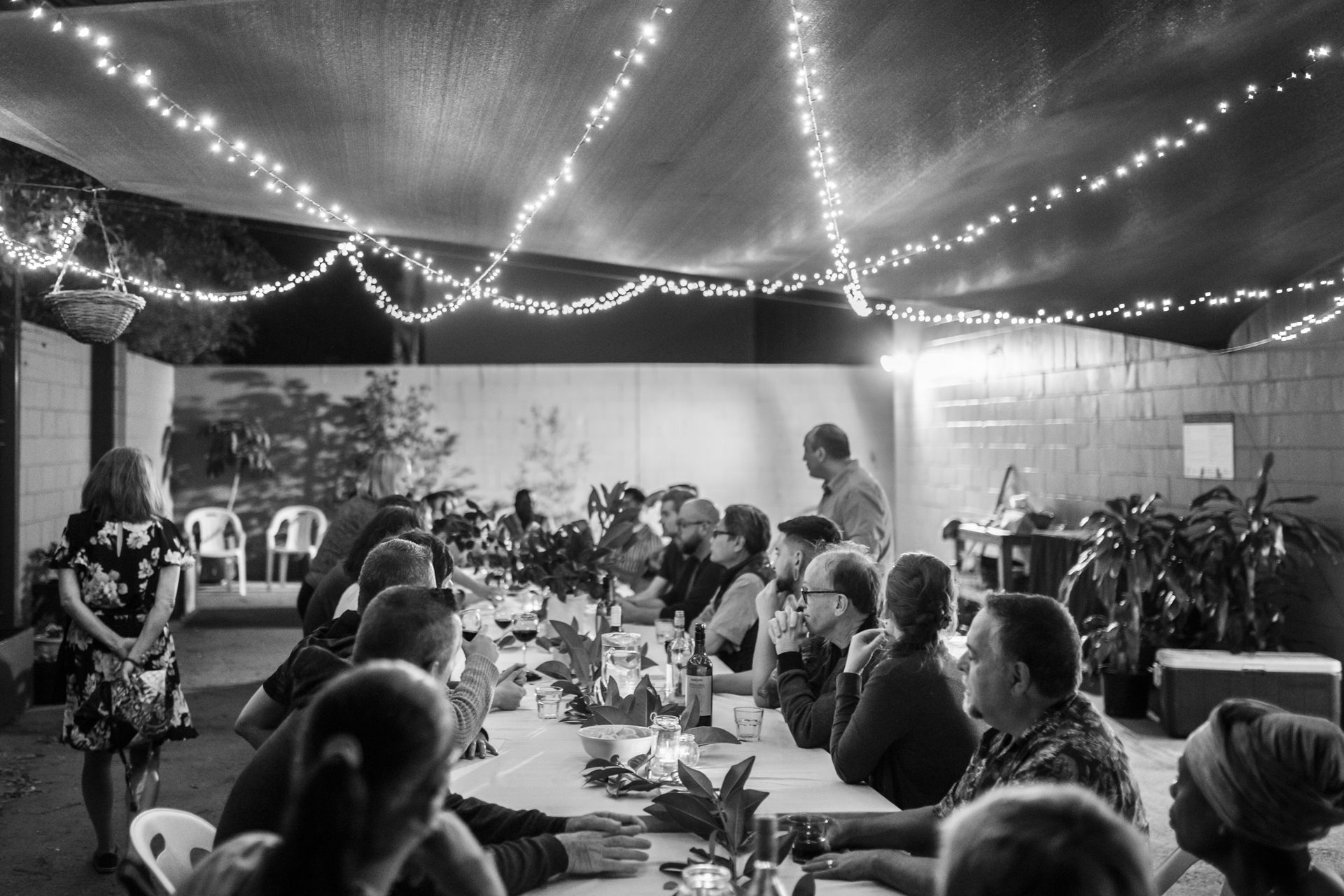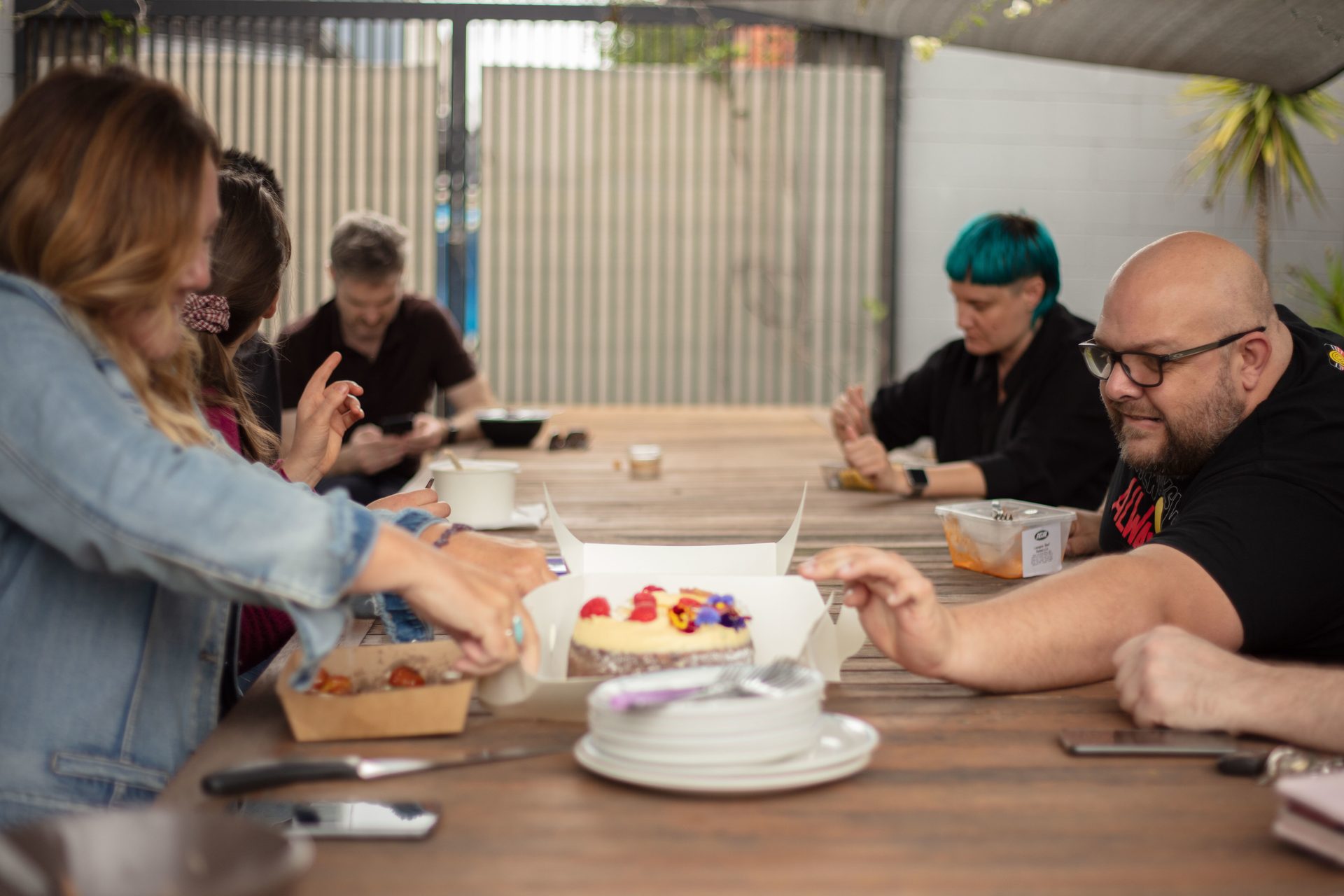 QPP understands the importance of peer connection for all members of our society, and we also know that this is especially important for PLHIV.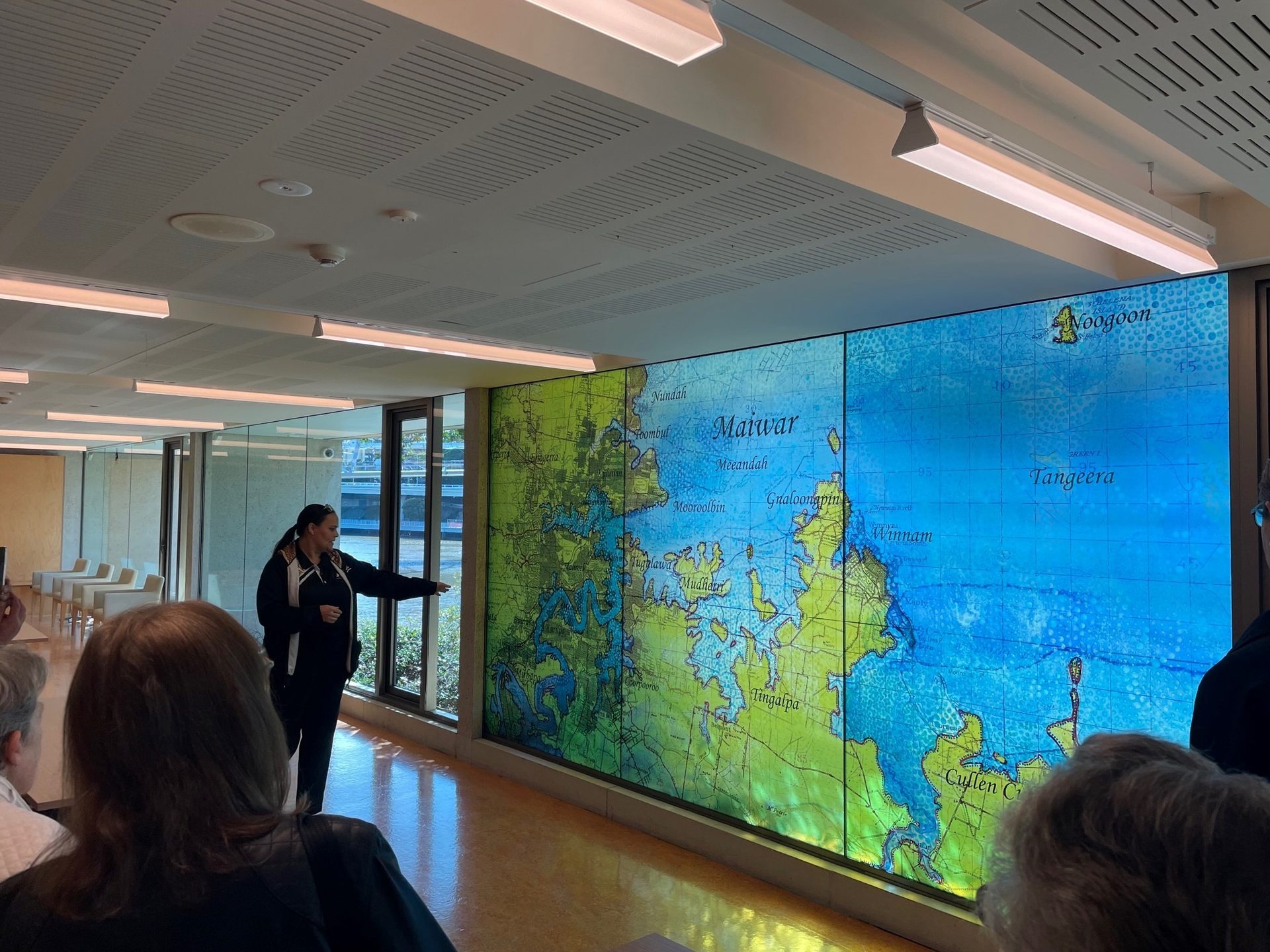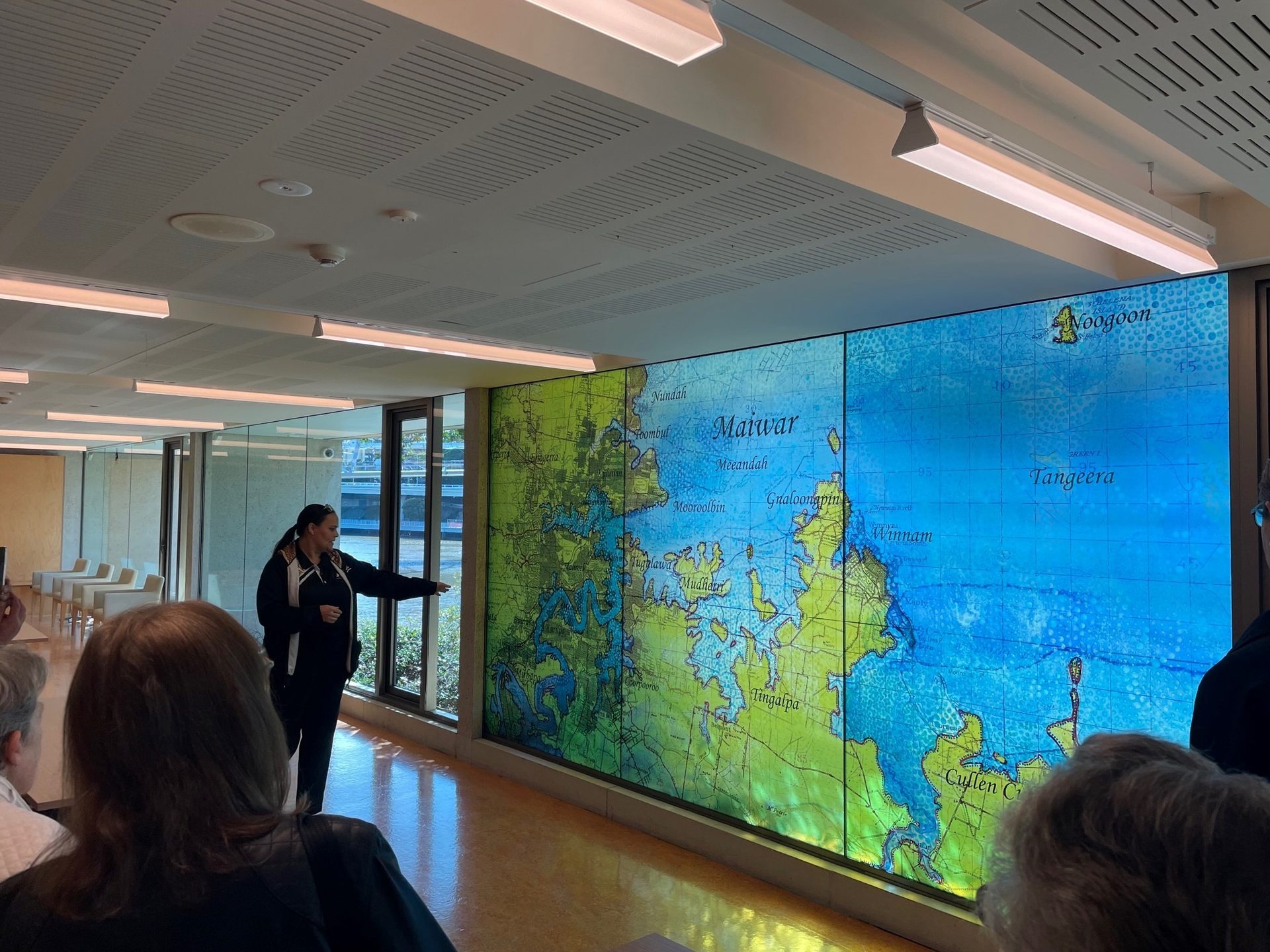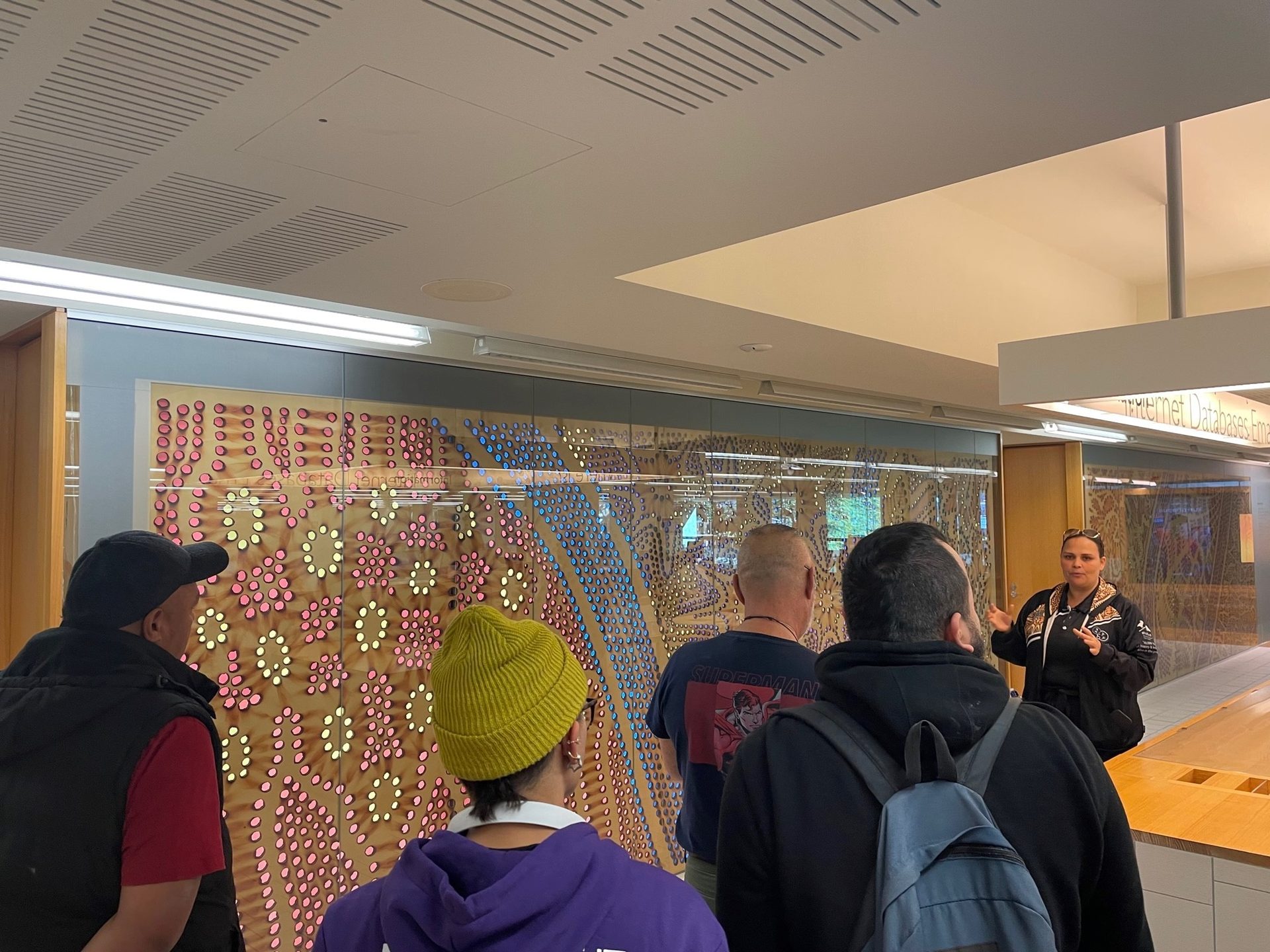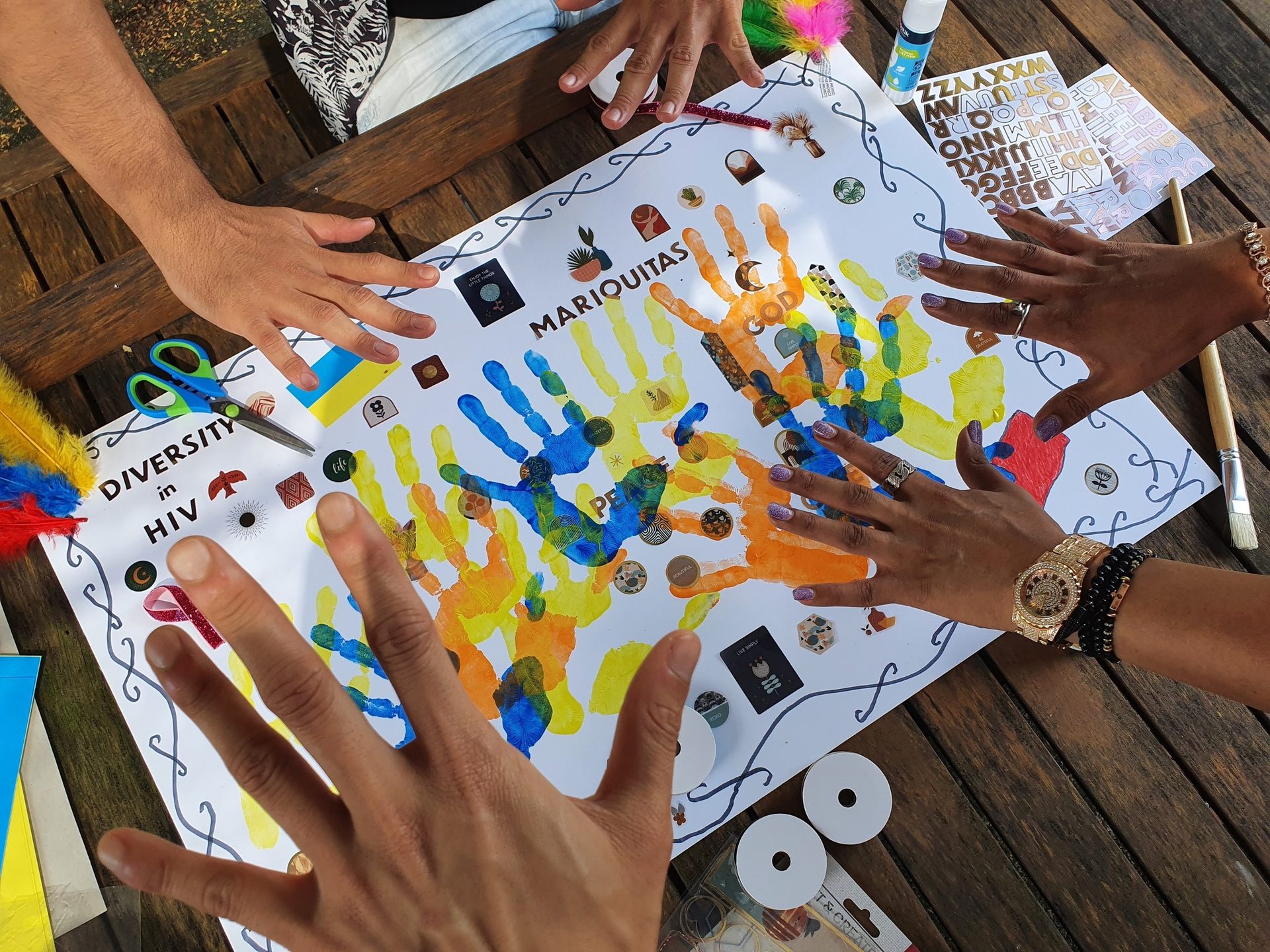 In the last two years, it has been more difficult than ever for people to come together and connect, and this has meant that the need for QPP to support PLHIV to stay engaged and socially connected has been even more important.
QPP has continued to operate social groups this year and adapted modes of delivery to the changing environment of the pandemic. This year, in-person social groups were prioritised over online settings, as the community showed increasing eagerness to connect in-person.
QPP facilitated 32 in-person social groups this year to ensure the continuity of community support for PLHIV.
We achieved this whilst recognising the ever-changing health environment we experience due to COVID-19 outbreaks – for this reason, some groups were cancelled or postponed throughout the year.
QPP has continued to operate social groups this year and adapted modes of delivery to the changing environment of the pandemic. This year, in-person social groups were prioritised over online settings, as the community showed increasing eagerness to connect in-person.
QPP facilitated 32 in-person social groups this year to ensure the continuity of community support for PLHIV.  We achieved this whilst recognising the ever-changing health environment we experience due to COVID-19 outbreaks – for this reason, some groups were cancelled or postponed throughout the year.
Saturday Brisbane BBQ – 149 attendees
Mature-Aged and Long-Term Survivors – 81 attendees
Multicultural Social Group – 39 attendees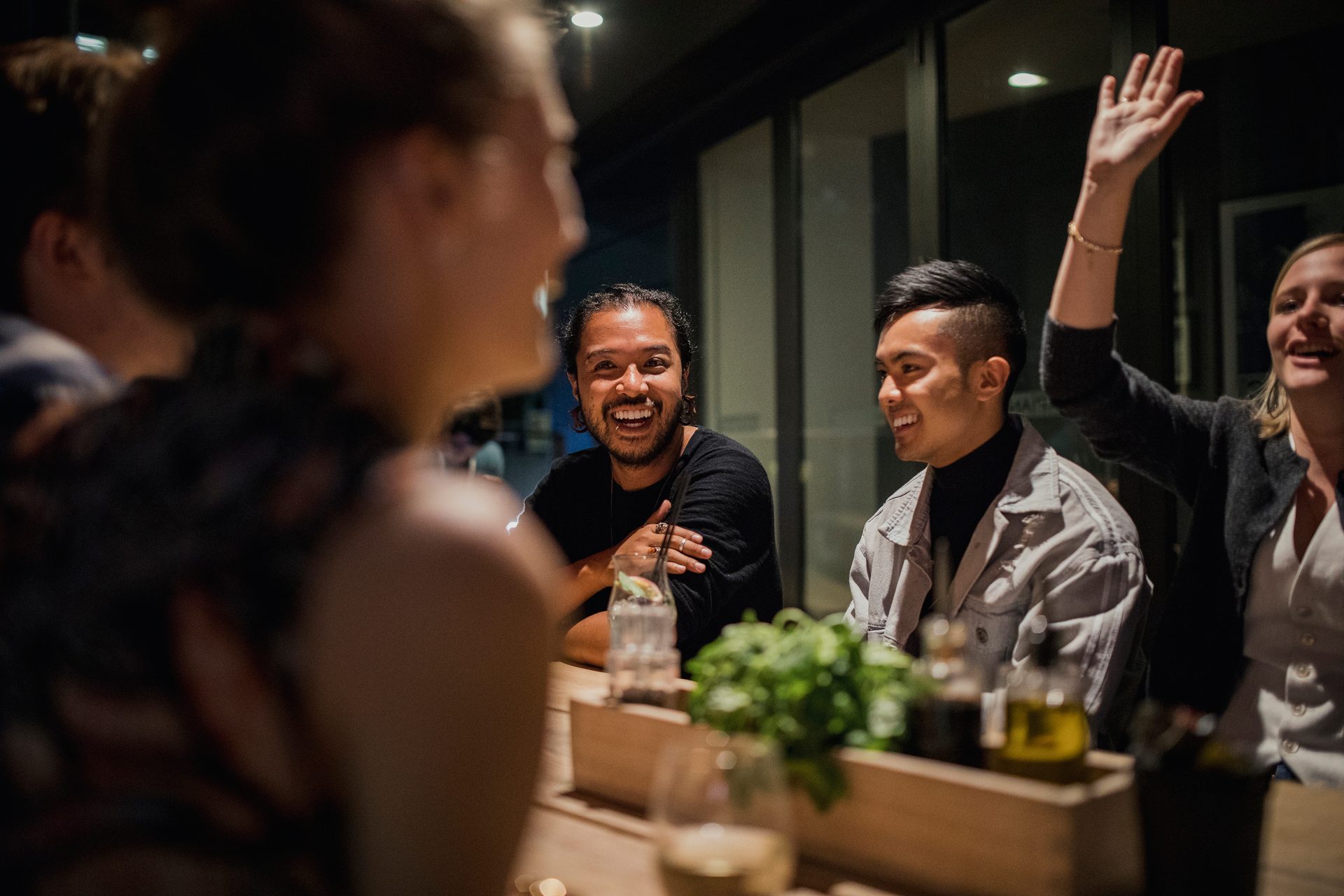 After three decades of the Citizens Welfare Committee (CWC) Charity Cabaret, not even a global COVID-19 pandemic was going to stop the beloved event in 2021. With the unwavering support of The Sportsman Hotel, a COVID-safe and limited-numbers event was held in March, featuring over 30 drag performers.
Since 1989, the entirely volunteer-based CWC has helped to raise much-needed money for those impacted by HIV/AIDS in Queensland. Each CWC Cabaret has wowed audiences with a unique cavalcade of performers who donate their time, talent, and enthusiasm to one of the most anticipated events on the Brisbane drag calendar.
Master of ceremonies, performer, and organiser extraordinaire Betty Nature has been working tirelessly since 2004 to craft an evening for all to enjoy. The event includes an array of drag identities from all Brisbane queer venues, as well as some of Queensland's best-loved performers from years gone by.
As we aim to end HIV transmissions in Queensland, the CWC remembers and supports those living with HIV and reminds us that HIV will remain an important focus of our communities for decades to come.
Even with restricted numbers, this year's event fundraised an impressive amount. We thank Betty and all the performers, sponsors, and patrons for their continuing support of CWC. The proceeds help provide peer support events and activities that foster empowerment and resilience by enhancing self-esteem and social connectedness among our diverse, and sometimes isolated, PLHIV community.
[Money raised, attendees etc. – November CWC Event raised $2,665]
Billboards at five sites throughout Queensland were used for a 2-week digital billboard campaign, running from 22 November to 05 December 2021. The Digital Billboard Campaign had approximately 2.8 million views.
A press release was distributed using a PR Agency to 1193 press contacts throughout Queensland, also including national news agencies and contacts.
The Brisbane vigil, held in Newstead, was attended by at least 100 community members, including council dignitaries with more attendance online.
The Cairns vigil, held at the Cairns Esplanade, was attended by at least 80 community members with more online.  
Red Commemorative Lighting at 23 sites across Queensland, including: Brisbane Story Bridge, Brisbane City Hall, Brisbane King George Square, Brisbane Treasury Casino, Townsville Sign, Mackay City Fountain Victoria Street Bridge Toowoomba
Four World AIDS Day grants awarded.
Held on 1 December, World AIDS Day is the longest-running awareness initiative of its kind. Since 1988, World AIDS Day and the iconic red ribbon raise awareness about issues surrounding HIV/AIDS and commemorate those lost to the pandemic. While fundraising is no longer a primary focus, funds raised for World AIDS Day across Queensland are donated to The HOPE Fund.
QPP coordinates the Queensland World AIDS Day Alliance (QWADA), established in 2005 as a collaboration between several Queensland non-government organisations and Queensland Health. QWADA ensures the successful delivery of World AIDS Day activities and plans the distribution of resources, advertising, and events. The Queensland Council for LGBTI Health has been a long-standing member of QWADA and in 2021 we collaborated closely to deliver World AIDS Day to Queensland.
QPP collaborated with the members of QWADA to develop clear messaging to remind the public of the 40-year history of HIV and what PLHIV are still dealing with today. It was decided that this year's message was "it's been 40 years of HIV and who would have thought?
Social Media Analytics Totals
[QPP attendance – summary of event and money raised
At QPP, we understand that we can only provide the highest level of care and support to our clients if we surround ourselves with our community. We rely on engagement and feedback to assist in the planning and development of appropriate services. Our members are vital to this process, and this year, we aim to increase our member numbers to ensure that we are effectively reaching new audiences. We want to be challenged and embrace new perspectives and we want to plan and adapt into an increasingly diverse and connected organisation.
We would like to invite all PLHIV residing in Queensland to join us in supporting thedelivery of Queensland-wide services for people living with HIV.
Membership is free, and as anordinary member, you will gain additional benefits such as:
Gain voting rights at our annual general meeting
Attain eligibility to be a sitting board member of QPP
Be kept informed on all the latest national and international news about HIV

Have more opportunities to meet and connect with other PLHIV and much more.
Any member of the public (regardless of HIV status) and organisations are able to become QPP associate members.
To become a member, just give us a quick call on 1800 636 241, or email us at
memberservices@qpp.org.au and ask for a membership form to be sent to you today.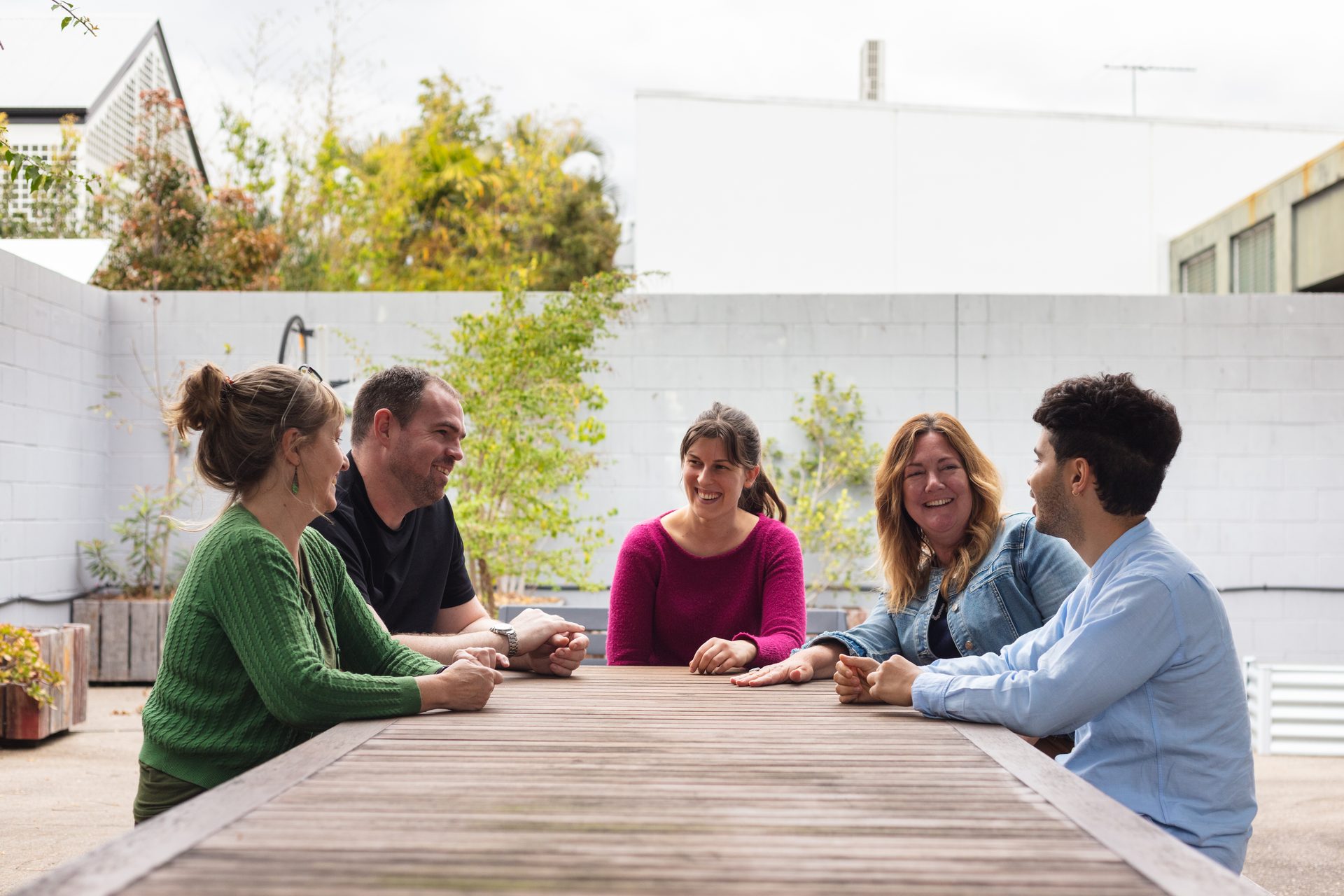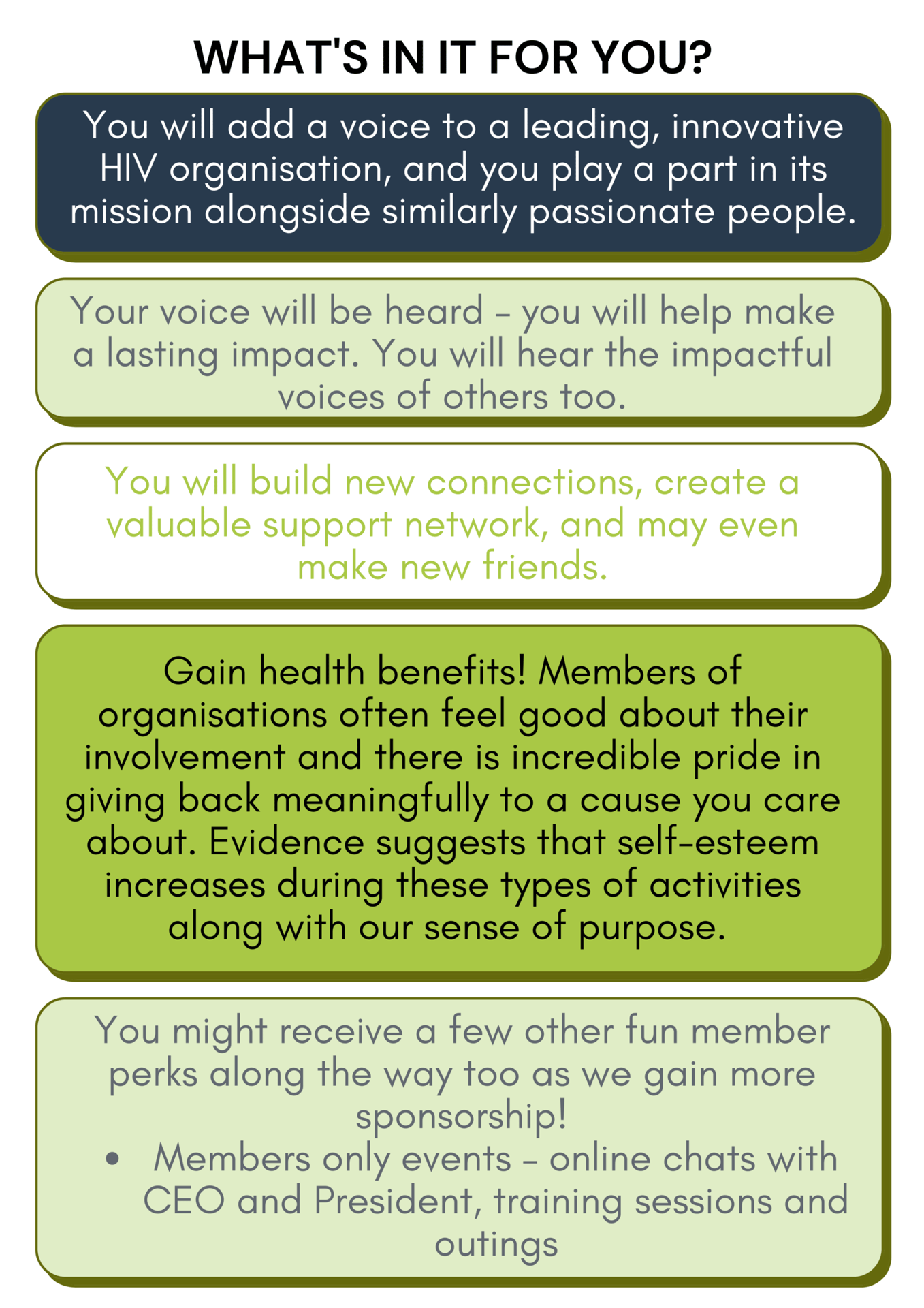 The fund for people with complex needs or commonly referred to as the 'CCF' is a special fund provided by Queensland Health to QPP to support people with complex needs.
To be eligible to access the fund people need to be referred to QPP by the HIV Public Health Team (HPHT). The primary aim of the fund is to support people with practical assistance to address barriers which are impacting their ability to engage in HIV treatment and care.
Applications to the fund are made by HPHT and QPP case managers for people who are collaboratively supported. A committee comprising of representatives from QPP and the Communicable Diseases Unit assess applications to the fund.
Over the past year 59PLHIV were supported by the CCF in 216 cases for supports such as medications, housing, transport, accommodation and communications. A total of approximately $25,705.20 was expended to support people with complex needs.